What is under the umbrella?
Michal Trpák first created his umbrella-clad statues for the EBC office center in Prague, Czech Republic. The collection of statues — entitled "Slight Uncertainty" — depicts business people falling through the air and using an umbrella as a parachute.
For Trpák, the statues represent businesses and their leaders when faced with economic uncertainty. He says, "While some are still hovering, the others are already waiting for landing..." Trpák continues, "...it is not yet clear how long the flight will be in times of economic crisis and whether the landing will be hard or soft."

Although Trpák's statues were completed in 2012, their relevance continues. In fact, many would argue that the uncertainty we face ten years later is way beyond "slight".
How does interim management fare amidst today's economic uncertainty? What types of challenges and possibilities are underneath companies' umbrellas?
B

est

Best

Talent Platform

explores t

he outlook for interim management from three perspectives.
Over the past several months, the BBTP team has been speaking to our community about the topic of economic uncertainty. This community includes three main groups:
COMPANIES
| Businesses and organizations in need of change
TALENT
| C-level experts who are registered in our platform
PARTNERS
| Interim management providers who match the best companies with the best talent
Each group brings a different perspective on how interim management has been affected by economic uncertainty.
From the

perspective

of C

OMPANIES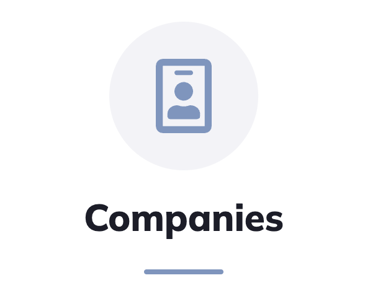 In Europe, companies are getting used to new modes of working that were spurred by the COVID-19 pandemic. For example, there are now more remote interim assignments. This rising comfort with hybrid and remote work has helped companies expand their talent pool. In return, interim managers have been able to expand their areas of operation — lending a hand to projects they might not have found before.





Economic hardships have brought about challenges that require experienced leaders. Even though talent pools have expanded across borders, companies still express a struggle to find experts. The traditional ways of finding talent are not sufficient when filling a C-level seat, but some companies are slow to connect with experts on social media and talent platforms.





In response to economic challenges, some companies have used freelance talent to cut corners. This has undermined their employees and created hostile work environments. This bad press has made some companies hesitant to hire freelancers. They might be hesitant to hire a freelance interim manager even though a certain competency does not exist in-house. Many companies are intrigued by the idea of a blended workforce but are moving towards it gradually, so they are not associated with those "bad apples" in the news.




There are more and more examples of successfully blended workforces where employees and freelancers work in harmony. This is making companies more confident to utilize freelance interim managers.
From the p

erspective

of

TALENT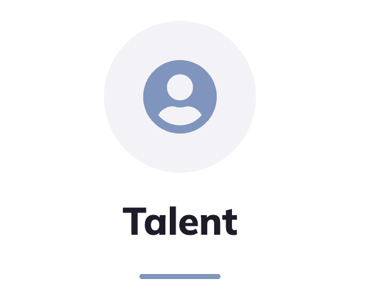 BBTP has over 1300 members and they know their worth. These experts — from various areas of specialty — have seen the value of interim management for companies in all types of situations. Our talent are confident in the positive change they can bring to companies during times of unprecedented change.





Overall, our talent feel positive about the view towards interim managers. They see companies waking up to the value of interim talent. Companies are increasingly turning towards them to navigate uncertain terrain.




Although interim work is growing across Europe, there are many interim managers who are still open and available for work. Many of our members have availability in their schedules and are actively searching for new assignments.
From the p

erspective

of

P

ARTNERS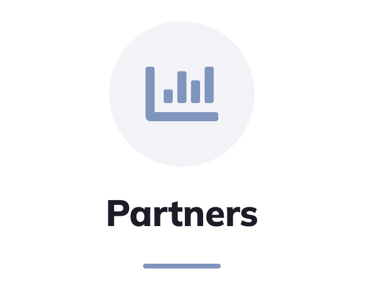 Companies are quick to look for interim managers for more traditional roles, like an interim CFO or CEO. Companies are also getting better at anticipating their interim needs and have interim management providers on speed dial for when something sudden happens.





Many companies lack knowledge about the different types of interim management. More than just CEOs and CFOs, there are many areas where an interim manager could be of service. For example, an interim manager could be used when a team has too much work but there is not enough extra work to give to a new full-time employee.




With our current crises bringing new challenges for companies, finding talent should be made as easy as possible. Our partners (Ferovalo being our shining first example) are enthusiastic about helping the best companies and the best talent find each other.
Amidst

economic uncertainty,

interim management

is growing.
Based on recent reports, the use of interim managers is expanding, especially in Europe. Is interim management growing despite or because of economic uncertainty? Much is still up for debate. Like Michal Trpák's statues, there is a host of interpretations depending on the given moment and context.
As widespread uncertainty continues, at BBTP we are proud to be certain about a few things:
#1 — Current uncertainty has created a great opportunity for companies to change for the better.
#2 — There is enough motivated talent to alleviate our current crises and build a positive future.
Are you a C-level expert looking to share your talent? Register as a BBTP member today.
Does your company have an interim need? Get in touch with a BBTP Partner.
Would you like to share your own perspective?
Comment below.