WELCOME
TO THE FUTURE
OF MATCHING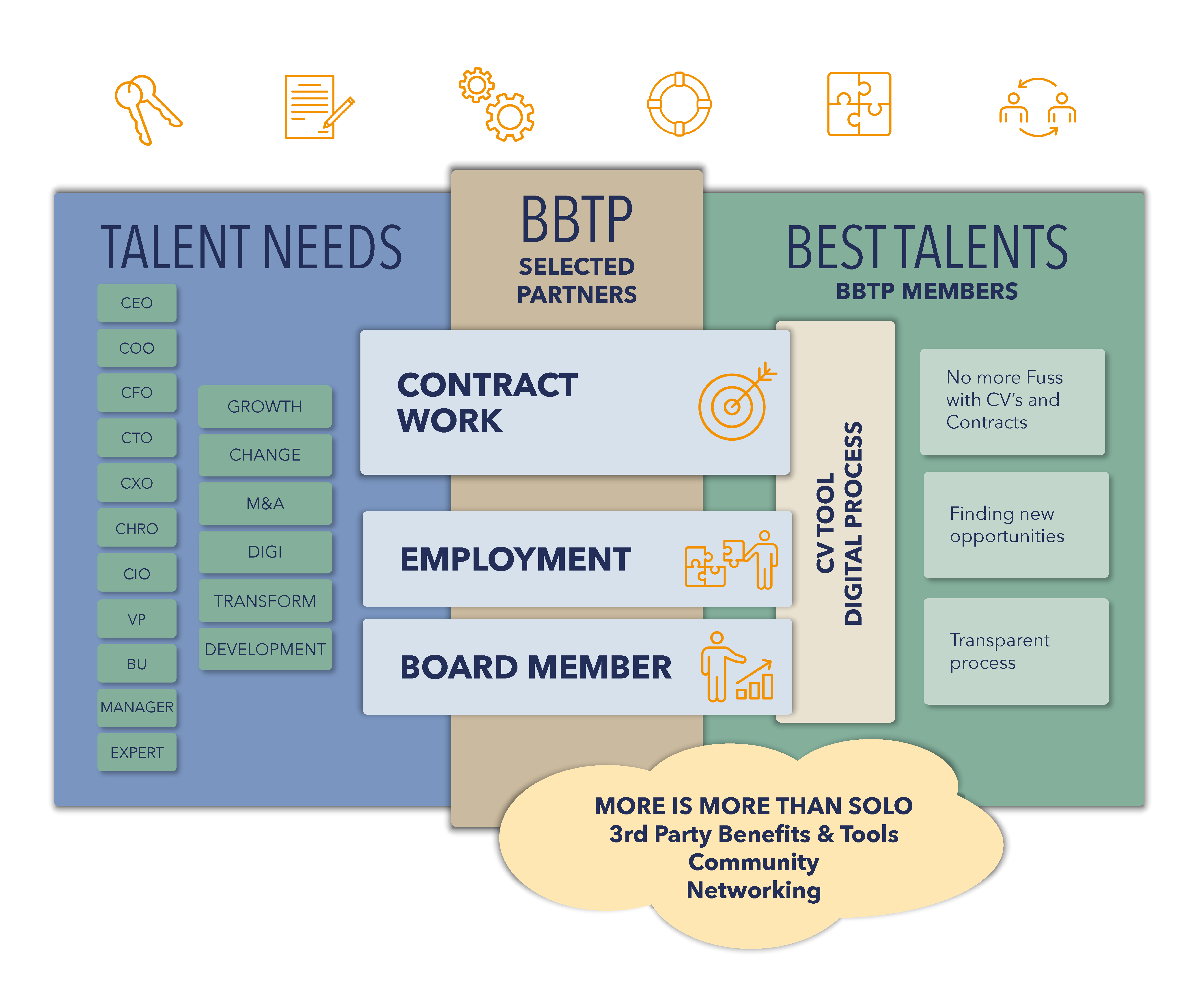 Our talent platform connects the best to the best. With trusted partners and a transparent process, companies gain access to motivated c-level experts.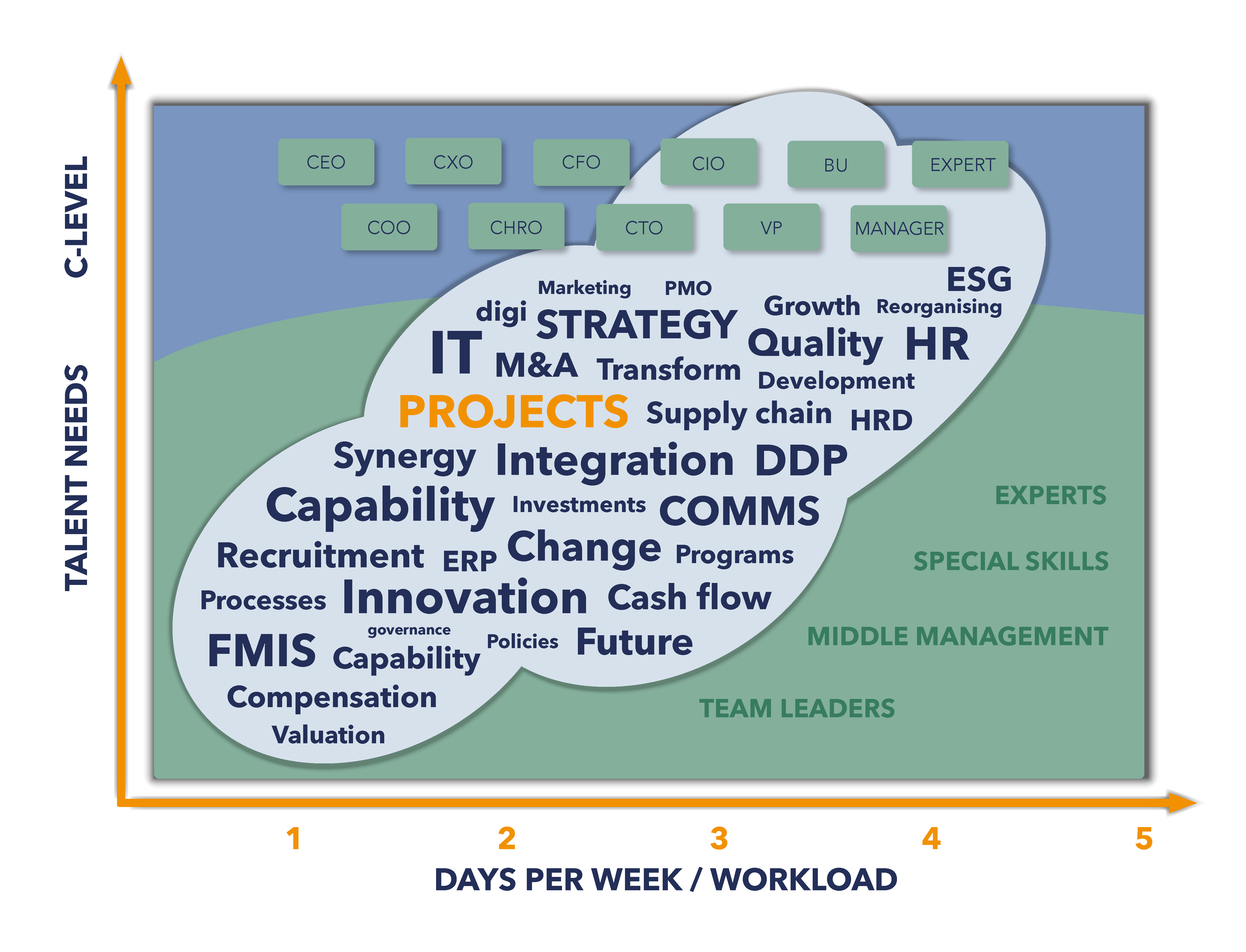 Each company has unique needs, and each talent has unique skills. BBTP allows each entity to get exactly what they want — the best-case scenario for all.
In practice this means that open assignments include employment opportunities, contract work, and board positions. Each assignment's length and scope can vary widely.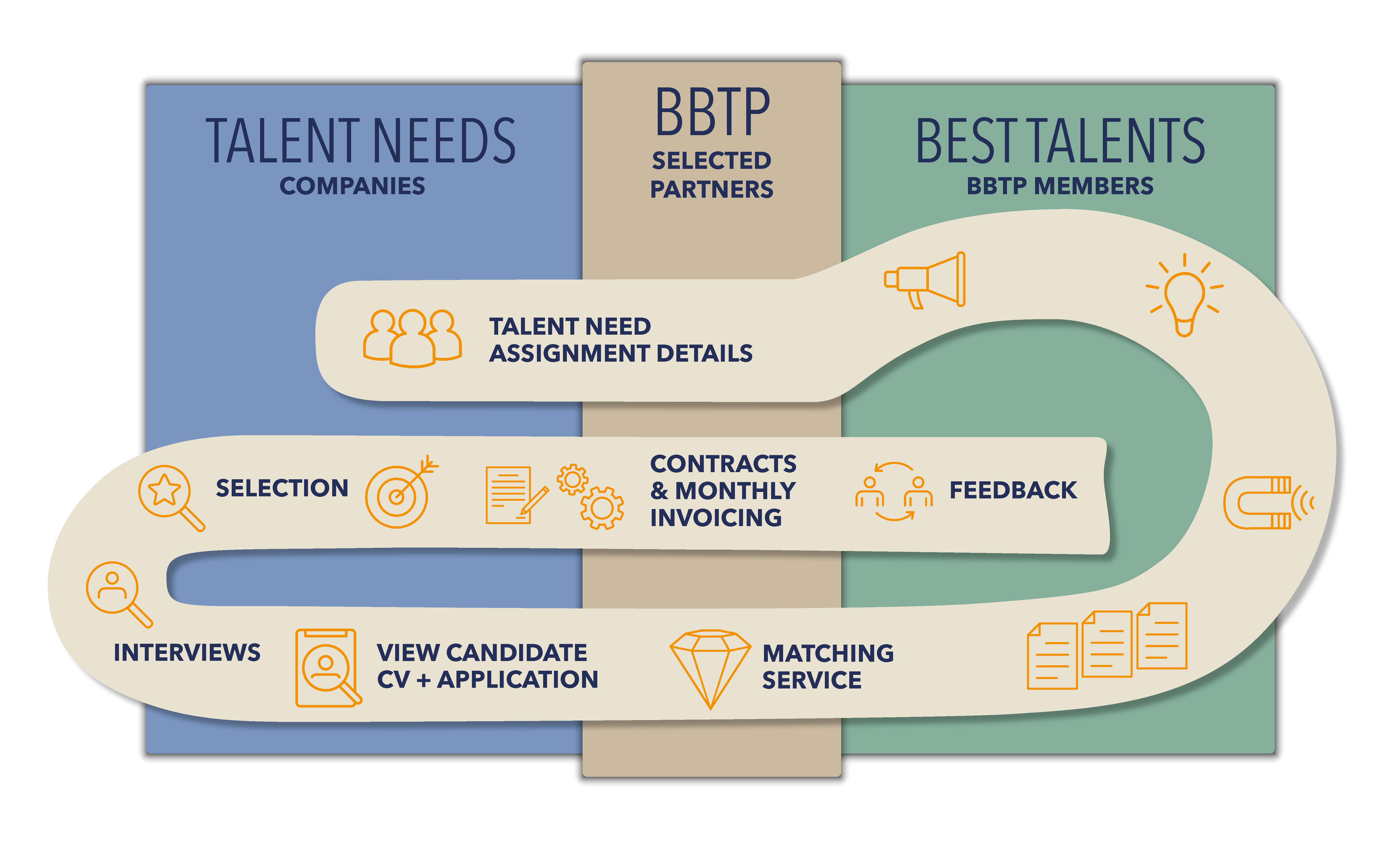 The path to getting what you want just got very easy. BBTP's process is clear and quick, making it easy to jump on board. The BBTP process is also talent-driven, meaning companies only get applications from the most motivated and enthusiastic experts.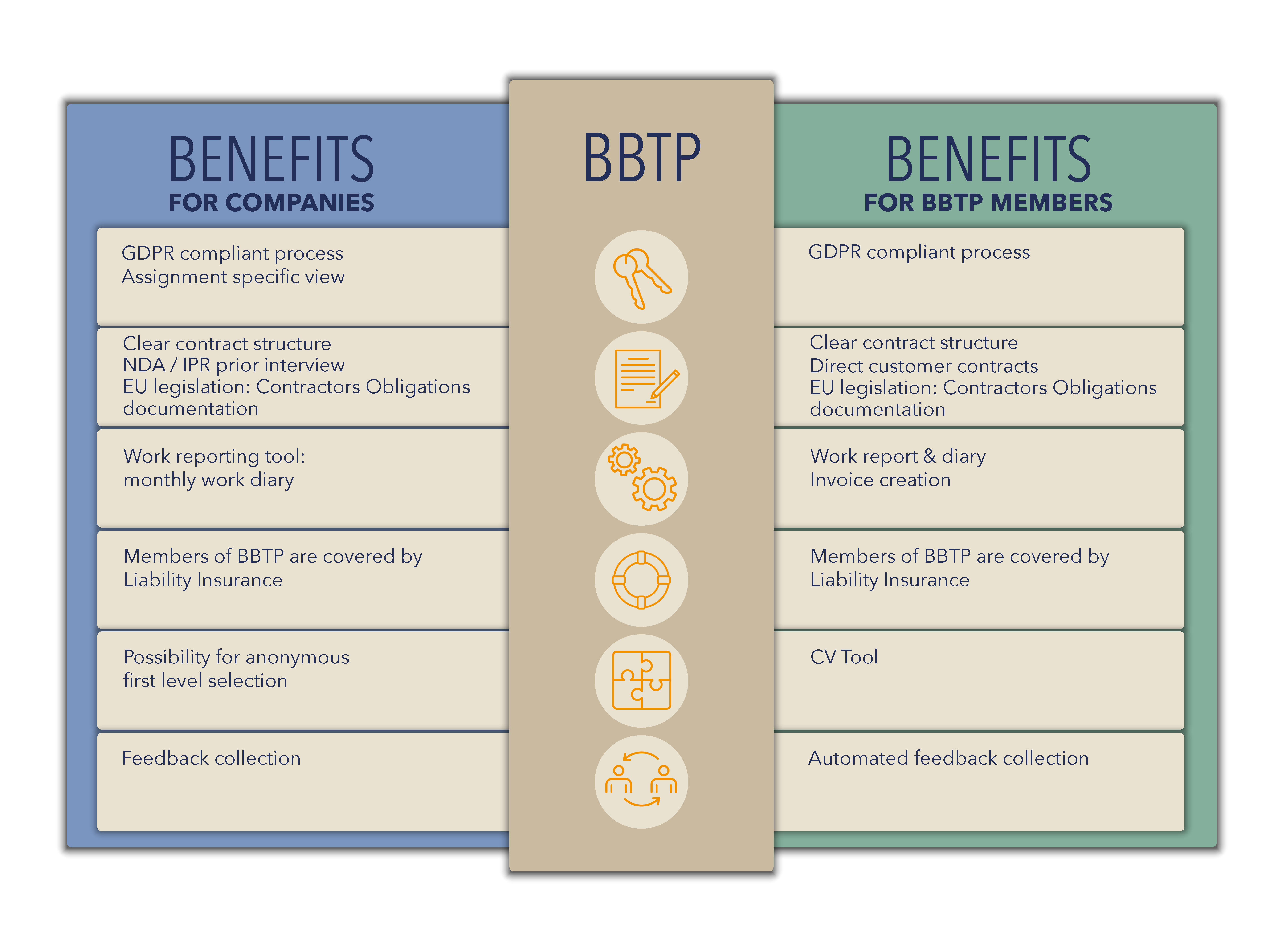 BBTP partners have one goal — to make the best possible match. We believe that the best way to this goal is through a transparent and user-friendly process.
With transparency and usability at our core, BBTP takes care of GDPR requirements during the application process and ensures assignment contracts reflect best practices. Benefits for companies and talents go beyond ease of service. BBTP offers added perks, like a CV and automated feedback tool, to bring added value to all assignments.
Read more about our matchmakers: