When Sanna Reunanen started her career, she could have never guessed the places it would lead. From a digital revolution to jumping on moving trains, Sanna's #Way2InterimManagement inspires curiosity and transformational growth.
Read on to discover key insights from Sanna's interview with the Best Best Talent Platform team about her journey to interim management.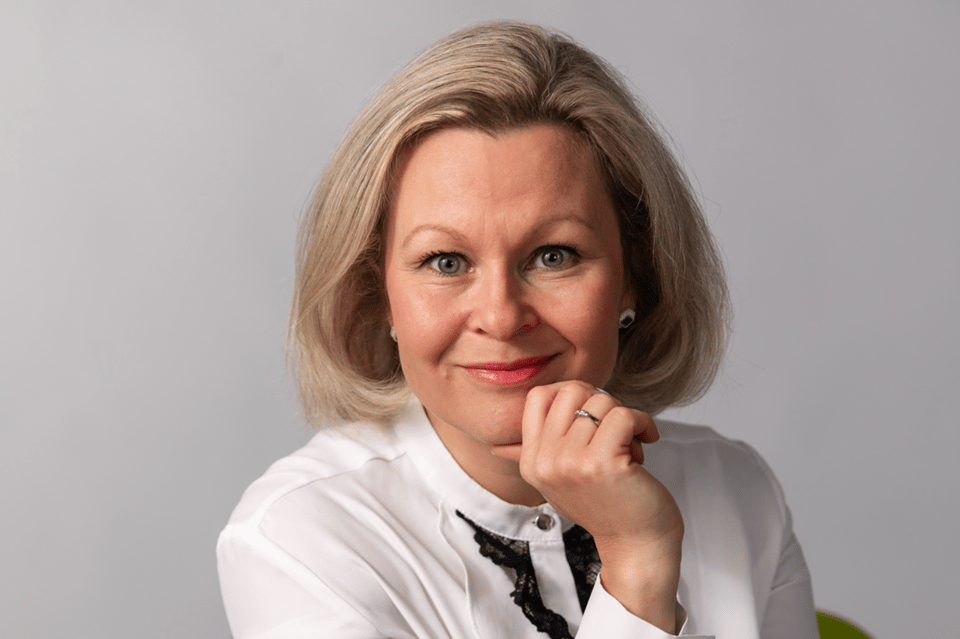 The birth of a digital trailblazer
Sanna Reunanen's journey into interim management traces back to her early career when she joined a London-based digital travel agency called Ebookers.
"When I joined Ebookers in the late '90s, online bookings were still in their infancy and the travel industry relied on paper tickets. Booking flights online was a hot topic but for most people, a wild idea."
At a time when digital agencies were scarce, Sanna and her team at Ebookers embarked on a mission to transform the market. They sought help from the UK and outsourced to India, embracing innovation and change to bring flight ticketing to travelers' fingertips.
"We were really a team of pioneers in the digital revolution. The experience at Ebookers tapped into this part of me that had been there since I was a kid... this curiosity and confidence to do something no one had done before."
Sanna's curiosity led her to various roles within Ebookers and in the travel industry, including overseeing outsourcing in India, selling outsourcing services across Europe, and helping travel agencies digitalize their business.

Leadership in a growth environment
As digital transformation spread throughout the early 2000s, Sanna spread her knack for taking on challenges in organizations on the cusp of change. Having lived and worked in various cities in Europe and India, Sanna collected immense intercultural experience and honed her ability to adapt to new environments.
In 2011, when a call came from a headhunter in Finland, Sanna was ready to put her international management experience to use in her home country.
"I remember that the Headhunter asked... 'Do you know what streaming means?' And at that time, there probably wasn't a word for it in the Finnish dictionary. So, I did a little research and thought.... sounds fun! I ended up working at Viaplay."
When Sanna began working at Viaplay, it was the first subscription-based streaming service in Scandinavia and Netflix was just starting to boom in the United States. Streaming was another opportunity for Sanna to test new waters in the digital realm.

While most people watched the transformation to digital viewing through a screen, Sanna was at the forefront of the change. From sitting on various management teams and working under the leadership of many different CEOs— Sanna was able to solidify her personal leadership style.
"Viaplay was a fun, exciting, fast-paced company, with a super growth mentality. It also was an exceptional leadership academy. Viaplay invests in young and talented people. So you really got to work with the best talents in the Scandinavian markets."
Surrounded by growth-minded go-getters, Sanna was pushed to take on more and more responsibility. She became known for her ability to stay cool in times of uncertainty, inspire people around a common goal, and take transformational action.

Leaping into interim management
After nearly a decade of learning and growing at Viaplay, then a few more years in streaming at MTV/TV4, Sanna dreamt of something new. She began thinking of ways she could double down on her strengths and assist businesses through challenges and changes. Interim management presented itself as the perfect opportunity.
"What appeals to me about the interim management field is the energy that comes from taking on a project, meeting new people, and leading towards results."
Unlike a consultant, an interim manager is responsible for leading within the organization and putting ideas into action for the duration of their assignment.
"I get my kicks out of the excitement surrounding interim work. The limited time frame creates an added urgency and purpose for the work. I find that I can give 150% of myself— something that would not be possible — at least not sustainable — in a long-term position."
Sanna refers to interim assignments as having a "honeymoon energy" — Short-term and project-based assignments create an environment where the interim can give their all right from the start. The high energy is able to last throughout the assignment, providing a constant sense of excitement and a dedication to delivering exceptional results.
While Sanna finds the sprint of interim work invigorating, she realizes that it doesn't suit everyone.
"If you don't have the experience or confidence to jump onto a moving train or if you want the stability of a permanent contract with a company, then interim work isn't the right fit. But me, I have done the stability thing. At this stage of my career and of my life, I value challenge and purpose over the assurance that I will be with the same employer in a year."
Sanna believes that the combination of independent talent and long-term employees can complement each other well. For example, an interim manager can bring a new perspective that breathes fresh energy into a team and long-term employees can give a realistic view of what initiatives have worked and failed in the past. Sanna sees hiring an interim manager as a win-win-win.

Sanna's approach to interim management
Interim management is an umbrella area that covers a wide range of potential assignments. Sanna considers her specialties as an Interim Manager to be in people and project management, with the confidence to take on interim CEO, COO, CMO, and CGO positions. Although she tailors her diverse set of skills to match the specific job at hand, there are several things that Sanna brings to any role she takes on.

Sanna's unique approach to interim management revolves around the following combinations:


Growth mentality + driving energy
Forward focus + dynamic collaboration
Classic honesty + modern leadership
No matter what the job, Sanna brings a keen understanding of the components of growth.

When paired with her naturally positive and driving energy, her clients are easily motivated to rally around steps toward positive change. In addition, a clear focus on the bigger picture combined with a dynamic way of working with the people, helps Sanna to build trust and inspire innovation.

Furthermore, Sanna attributes her classic honesty to her Finnish heritage and the values that come along with it:



"I am truthful in all situations, and I do what I say I will do. Honesty is a trait that never goes out of style."

This classic honesty feeds into Sanna's view and practice of modern leadership — leadership that is customer-centric and considers diversity as an important driver of growth.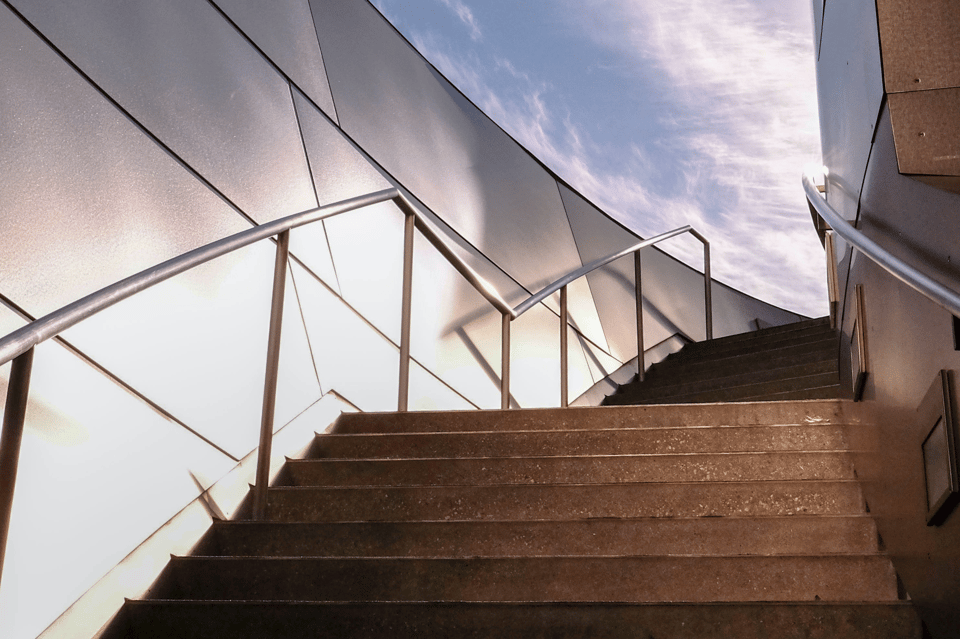 For companies that are ready to grow
The field of interim management is growing around the world — faster in some places than others. In Sanna's experience, Finland is behind when it comes to utilizing interim managers.
"In Finland, if a high-level manager leaves a company suddenly, the company often operates without anyone in that position for 6 months or so. When a CEO or COO seat is left open, it can put a kink in company momentum, and it can take a huge toll on team morale. In many other countries, you would take an interim immediately. I think Finnish companies would be wise to make this common practice too."
Besides interim assignments that bridge a gap in leadership, Sanna would also like to see companies consider the many other uses for interim managers. Her challenge for all companies, not just those in Finland, is this:
"Dare and rethink what you could gain from an interim manager."
Sanna believes that interim managers can do more than help when a company lacks something. They are also a tool for growth. She challenges companies at all stages to imagine what an interim manager could add to their business.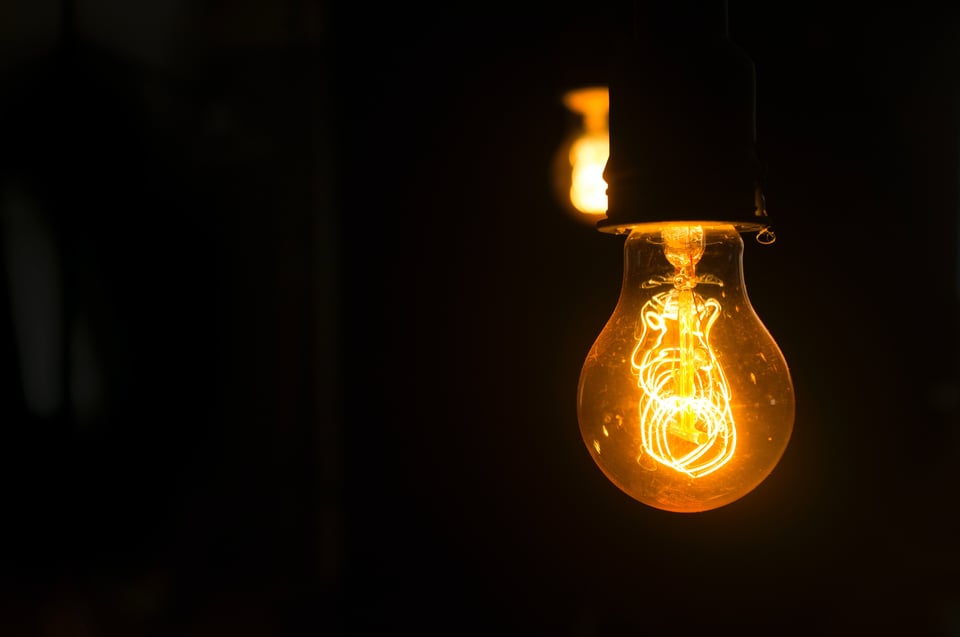 Are you ready to put an interim manager to good use?
Sanna Reunanen's #Way2InterimManagement is a story that inspires growth. If your company is looking to harness the power of interim management, the Best Best Talent Platform team recommends several ways to get started.

Is Sanna the perfect match for your needs?
At Best Best Talent Platform, we provide ourselves in cultivating a supportive community of freelancing members who are encouraged to make direct relationships with companies and hiring managers. Sanna is a BBTP member and also an independent talent. To begin working with Sanna, you can get in touch with her directly using the information below:

Sanna Reunanen
SuperS Oy
http://www.interimjohtajat.fi/
sanna@supers.fi
https://www.linkedin.com/in/sannareunanen/
Do you have an assignment you would like to advertise to a wider audience of interim managers?
Best Best Talent Platform hosts a community of over 1300 C-level experts, including the dynamic Sanna Reunanen. If you would like to advertise an assignment on our platform, get in touch with our team. We are always happy to match the best companies to the best talent.
Are you an interim manager with a story to share?
Best Best Talent Platform's #Way2InterimManagement campaign is an opportunity for BBTP members to share their experiences and highlight their talents.

If you would like to be highlighted in the #Way2InterimManagement campaign, contact BBTP's community manager, Leah Martin: leah.martin@bestbesttalentplatform.com

Not yet a member? No problem! Register in 2 minutes or less.